Pin It
A big thank you to Deedee Wills for getting this book study off to a wonderful start! I am so looking forward to hearing everyone's thoughts and ideas about this book.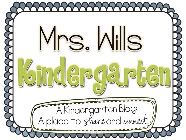 First, I love teaching writing!! Writers workshop is my favorite time of day. There is nothing like watching young children discover the wonder of putting their thoughts and feelings down on paper. It is a magical time of day when blank paper is filled with the thoughts and ideas of a child.
I was intrigued by the title of this book. I have often wondered about the connection between writing and illustrating with young children. As I read through the six chapters of this book my mind continually went back to students I a have taught. I have
definitely learned some things from these chapters that will make me a better writing teacher, and they validated some of the the things I do in my classroom now.
Chapter One
I have long held the belief that learning is about decision making and then reflecting about the outcome of the decision.
Katie Wood Ray suggests that as "makers of books" children need to:
be purposeful and deliberate in their decisions

plan ahead for content and design

explain the process and decision making to other students

exhibit a strong will for the stamina of creative work
The thing that struck me in this chapter was the the idea that you can "teach out of illustrations" using illustrations as just a way to remember your ideas or you can "teach into illustrations" where you put value on illustrations as part of the composing process. I am beginning to think I have not put enough value on the pictures as a way of helping my students construct meaning and learn to talk about the decision making process of book making.
I am excited to learn more about this approach to teaching writing.
Chapter Two
Chapter two is all about stamina.
To become proficient, writers have to develop some serious stamina.
With blank paper in front of them, students have to learn how to make something out of nothing, and they must learn to come back the next day and do it again. The curriculum of time is fairly simple: Sit. Stay. Put something on the paper.
Loved the examples in this chapter! Each one these children reminded me of experiences in my own classroom with my students. Katie's suggests that teachers value the time students spend illustrating, as much as they value the time they spend writing. She points out that one is not more important than the other, because they both help children develop stamina. Wow!! Lots to think about!!
Chapter Three
Loved the connections Katie made in this chapter between the writing process and the process of illustrating.
A couple of light bulb moments for me in this chapter:
Writers and illustrators do the same kinds of thinking and decision making.

Children can create meaning and make meanings clearer through illustrations.

When children start making books they can only make decisions based on what they know. They are limited because of their experience. Our teaching needs to show them, "new ways they might decide to do things."

By helping children focus on the decision making illustrators do, we help them make their own decisions and become more engaged in the process of making books.

Conferences should be focused on the decision children children make as they compose a book.
Chapter Four
I loved the metaphor of building a home that Katie uses to explain what it means to read like a writer. She explains that when we are doing something ourselves, we tend to notice the decisions others have made while doing the same thing. She refers to this as, "game knows game."
A couple of my thoughts from chapter four:
Just as we expect children to make intentional, purposeful decisions in their writing, as teachers we need to make the same kinds of purposeful decisions in choosing mentor texts. We can then use these carefully chosen texts to help children look for the kinds of decisions writers and illustrators

make.

One thing I have learned through teaching with mentor texts is that you have to show children how to apply what they have noticed in a mentor text to other topics. I always have my students think about and discuss ideas of how the technique could be used in their own books. I am seeing I can, and should apply that same idea to teaching with illustrations.

Katie explains in this chapter that the big idea of using mentor texts is to move children from thinking explicitly about how authors and illustrators make decisions, to having it be just, "something children do without hardly being aware they are doing it".
Chapter Five
I have had students write about the death of a pet or grandparent. I have also had children who have written about their excitement about a surprise family vacation or losing a tooth. As I think back on these children and their writing, I think their abilities in writing may have limited their ability to express feeling and emotion. They have often made up the difference by the decisions they made in
illustrating. My failure was to help them see how the decisions made in writing and illustrating connect. My hope for this book study is that I will learn to talk to my students about illustrations in a way that helps them better understand what they can do as writers.
Chapter 6
This chapter really put things together for me. I was excited to find that I can teach an illustrative study unit in much the same way I teach a writing craft unit. Katie Wood Ray walks you through the framework in this chapter.
Gather Books: You will want to gather books that have lots of interesting illustrations and make you excited about sharing them with your students.
Expect: Get the children excited about what they will be learning. Help them understand they will be expected to try out the things they are learning, in their own books.
Immerse: Get the books into the children's hands. Demonstrate what kinds of things you would like them to notice, arm them with sticky notes and let them become lost in the wonderful world of picture books. Then work as a whole class. Familiarize the class with the book before beginning an in depth study. Spend the time it takes to really explore the an illustrator made in the book.
Study: Talk and make charts (to help students remember) about specific illustrative techniques and decisions students notice.
Write: Let the children show you what they know. Support them in their decision making and help them try out what makes sense for them. Always take time for reflection and discussion. Share child made books in the same way you would share professionally made books, by pointing out interesting decision making in the illustrations.
Here are some books I might want to include in my Unit of Study in Illustrations:
The story of Amanda makes her sounds like any normal little girl. The illustrations add a whole new meaning to the text! This is always a favorite of my students. I read the story to them without showing the book. Then we talk about the pictures they have made in their heads. They laugh and laugh when we compare their mental pictures to those Rod Clement created.
This is another great example of the illustrations giving new meaning to the story. Only by looking at the illustrations, do you discover that Gloria the police dog is making Officer Buckle's safety talks much more interesting.
The thick lines and vibrant colors in this book help you to understand how really, really angry Sophie feels.
Whew...there was a lot of information to process in those six chapters. I am excited to think about what I have learned and reflect on it a little more. What are some of books you might include in your study of illustration?