Pin It
Happy New Year everyone!! Start it off right by saying goodbye to 2011.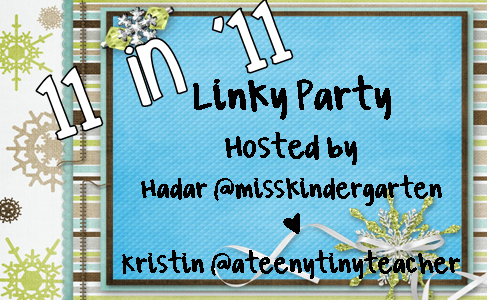 11.
Favorite movie I watched
Footloose I know, I know…but I grew up in the 80's and loved the original. In fact, the original Footloose was filmed in the town where I live. I thought the casting of Ariel was much better in the remake. I am a huge fan of Julianne Hough!
10.
Favorite TV series
I love, love, love The Big Bang Theory. It may have something to do with the fact I am married to Leonard and gave birth to several Sheldons. I am also pretty fond of Survivor and Dancing with the Stars.
9.

Favorite Restaurant
All I can say is Y-U-M-M-Y!! The menu comprises traditional recipes and techniques inspired from the

Rio Grande Valley

regions of Northern

Mexico

,

Texas

and

New Mexico

, and all food is made fresh daily from scratch. They have the most amazing salads served with a creamy tomatillo dressing. I swear I would/could eat dirt if this dressing was on top.
8.

Favorite New Thing I Tried
Baking. I have always loved to cook, but I was intimidated by baking. Turns out I have "developed a relationship with dough". This summer I learned to make bread and last week I attempted cinnamon rolls. I tried them out on my toughest critics (my kids) and they were a hit. Here are a couple of my favorite blogs/websites for cooking/baking.
7.

Favorite Gift I Received
My oldest son gave me a framed print of this picture. He just turned 19 and is leaving for Mexico in less than a month to serve a mission for our church. He will be gone for two years. The picture reminds me that even though I won't be able to hold him close, he will be taken care of and watched over while he is away.
6.

Favorite Thing I pinned
It's sooo hard to choose.
5.

Favorite Blog Post
4.

Favorite Accomplishment
hmmmm…
3.

Favorite Picture
These are the most important people in my life. I love being a wife and a mom!
2.

Favorite Memory
Spending a week on the lake with my favorite people (and animals). Good times!